Sunday, October 4, 2015
Native Art Symposium sponsored by The Couse Foundation, October 4, 2015
1:00-3:00 pm
Mabel Dodge Luhan Classroom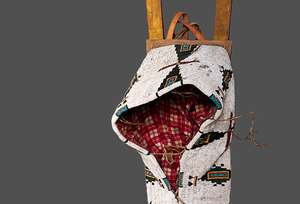 The University of Oklahoma and The Couse Foundation invite you to a symposium on Native American Art at the Mabel Dodge Luhan Classroom on October 4, 2015, from 1:00 – 3:00 p.m. This is a free event but seating is limited.
Kimberly Minor's paper will address Karl Bodmer's encounters with the Mandan and Native American self portraiture. Caroline Fernald, will present on the E. Irving Couse collection of Pueblo pottery and its stylistic connections to Mesoamerica. Tammi Hanawalt will present a paper covering the theme of Native American trickster mythology in art and, Kate Swanson will provide an analysis of collaboration among contemporary Native American artist collectives.
More information is available on our website at www.couse-sharp.org or Facebook at https://www.facebook.com/thecousesharphistoricsite. Or you may call The Couse Foundation at 575-751-0369.