Saturday, August 6, 2016
Lecture by Charles King: Visionary Pueblo Pottery, Past and Present
10:00 a.m.
Harwood Museum of Art, Arthur Bell Auditorium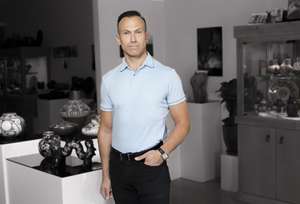 The Couse Foundation in conjunction with the Harwood Museum of Art present a lecture by Charles King, author and expert on Pueblo pottery, entitled "Visionary Pueblo Potters, Past and Present" at the Harwood Museum of Art - Arthur Bell Auditorium at 10:00 a.m. Admission $10.00 per person. Please contact the Harwood Museum to purchase advance tickets (575-758-9826). The Harwood Museum is located at 238 Ledoux Street, Taos, NM 87571.
Mr. King has a new book being released in 2017 entitled, "Voices in Clay." Please visit his website for more information.
Join us for the regularly scheduled Open House at 3:00-5:00 p.m. at the Couse-Sharp Historic Site located at 146 Kit Carson Rd. The exhibit "Visionaries in Clay: Pueblo Potters Past and Present" continues to run through the end of October.