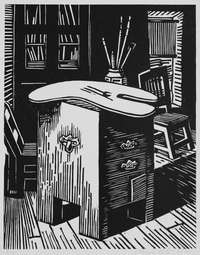 "Artist Palette" Woodcut Print
$250
Thayer Carter | Artist Palette | Limited Edition Woodcut Print | 9x11 | 2017
The Couse Foundation Board of Directors invited Thayer Carter to produce an exclusive print for the group's 2017 Gala and Art Auction. He toured the site extensively to identify an object that would represent the era of the Taos Society of Artists and the popular practice of plein-air painting, which he found in E. I. Couse's studio.
Each print is numbered and signed, and is packaged with an artist's statement.
As a summer 2021 special, we are offering this print for just $250 -- $100 off the retail price of $350.
Print #1 of the 40 in the limited edition has been framed by the artist and is also available, for $350. To arrange for purchase, please contact the Foundation office at 575-751-0369.
Technical information:
Image approx. 9x11 on approx. 11x13 sheet
Stonehenge Paper
Gamblin relief ink
Printed on a Conrad 18" Etching Press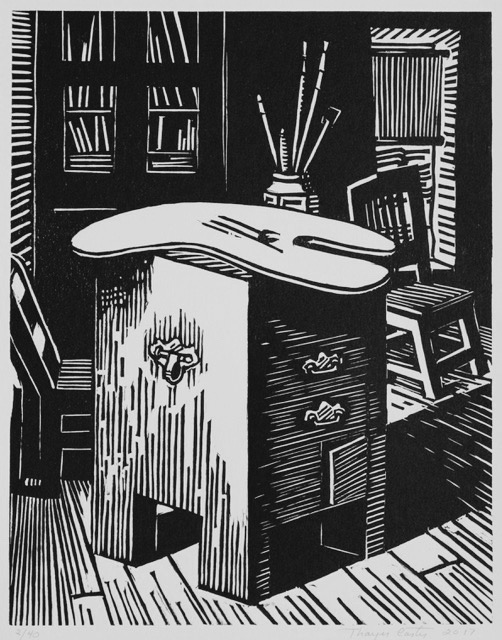 shipping:$10