Join us for The Couse Foundation Gala & Art Auction | June 10, 2017
This elegant evening at El Monte Sagrado Resort here in Taos will include a wine and hors d'oeuvres reception and a live auction followed by a gourmet dinner. You will enjoy live music and dancing on the patio. This year we have added carefully curated silent auction items. The links below provide quick and easy access to each page about the Fifth Biennial Couse Foundation Gala Fundraiser. Thanks for your support!
Check back frequently; we update the art preview as we receive new images
Learn more about the artists on the Couse Portfolio and Sharp Portfolio pages.
Upcoming Events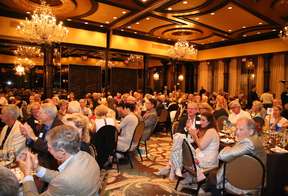 Couse Foundation Fifth Biennial Gala and Art Auction
Saturday, June 10, 2017, 5pm
all events »