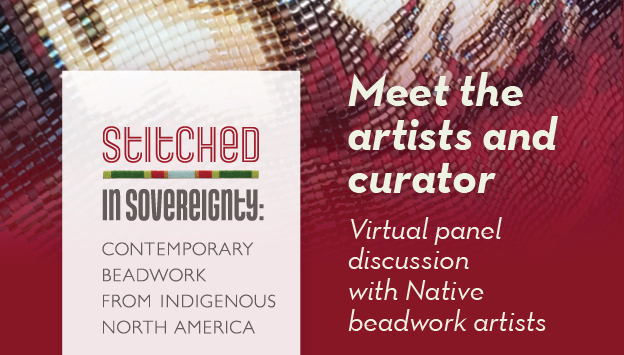 Nov. 19 Stitched in Sovereignty panel: Curator Chelsea Herr
With artists Molly Murphy Adams & Kellen Trenal Lewis
Nov. 20 Stitched in Sovereignty panel: Curator Chelsea Herr
With artists Brit Ellis & Shelby Rowe
The Couse Collection of Native Beadwork panel:
Co-authors Chelsea Herr and E. Jane Burns
Moderated by Davison Koenig, Executive Director
______________________________________________________________________________________
Follow us on social media!
Welcome to our website - we hope you find plenty of interest. During this time of social distancing and closure of our Site, we are working hard to give our fans even more interesting content on Instagram and Facebook. Follow us and let us know what you'd like to see!
_______________________________________________________________________
Two visionary painters, whose art captured the Southwest.
Explore the studios of E. I. Couse and J. H. Sharp, founding members of the Taos Society of Artists. These two painters helped create the cultural fabric of Taos and the West as we know it today.
Visit the Couse home and see how these pioneer painters lived. Stand at Couse's easel, see the model's stage and props. All remains as it was 100 years ago. Witness this unbroken chain of history as it is preserved into the future, with the restoration of Sharp's 1915 studio and the building of a new archive and research center. Explore the artists' work on the Couse Portfolio and Sharp Portfolio pages.