Saturday, August 15 - Thursday, December 31, 2020
Virtual book panel: The Couse Collection of Native Beadwork
3 pm
Zoom and Facebook Live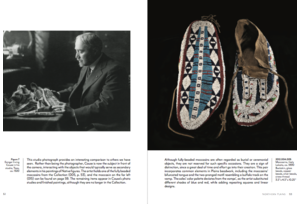 Join coauthors Dr. Chelsea Herr and Dr. E. Jane Burns for their discussion of the just-released Couse Collection of Native Beadwork, the historic works examined in the publication, and contemporary Indigenous beadwork.
Moderated by Couse Foundation Executive Director Davison Koenig, the virtual event is free.
The discussion occurred on August 15, 2020, but you can view it on YouTube or our Facebook page anytime.