Saturday, July 22, 2023
Western Treasures: Property to Benefit the Couse-Sharp Historic Site (online auction)
online (see link in description)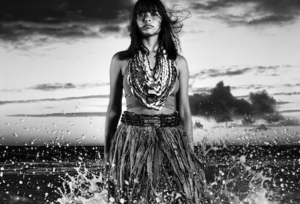 PARTICIPATE IN OUR 2023 BENEFIT AUCTION
Online July 22 with Heritage Auctions

We are thrilled to announce that we have organized our second Benefit Art Auction to support the mission and vision of Couse-Sharp Historic Site. The event is held every other year, and each time we work with a different national auction house. This year we are proud to be partnering with Heritage Auctions, and Alissa Ford, Vice President, American and Western Art, to present Western Treasures: Property to Benefit the Couse-Sharp Historic Site on July 22.
The auction includes works by Porfirio Salinas, Cara Romero, Tom Palmore, Robert Lougheed, Larry Bell, Bill Acheff, Logan Maxwell Hagege, Eric Bowman, Jivan Lee, Ed Sandoval, Jocelyn Martinez, Ryan Suazo, Chloe Marie Burk, and more. We hope you'll join us in the ha.com online auction #15197--check out the catalog and sale details here. A selection of highlights will be available for in-person preview July 18–21 at the Heritage Auctions location at 2801 W. Airport Freeway, Dallas, 75261.
The auction serves a number of goals. First, our mission to preserve the Site while promoting research, education, and new perspectives on the Taos Society of Artists in relation to the greater story of the multicultural American West. Second, building financial stability for our organization through our Estate Art Program and our nascent Endowment.
Sign up to preview and bid at Heritage Auctions!
Image: Cara Romero, Hermosa, archival photographic print, edition 7 signed and numbered, 51 x 40