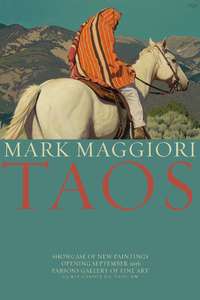 Mark Maggiori poster
$-0
Fine art poster, limited edition of 200
Celebrating the artist's special sale at Parsons Fine Art of Taos
Benefiting The Couse Foundation and educational programs
Release date and time:
Sept. 26, 2020, 5:00 p.m. Mountain Time
NO PREORDERS: PRODUCT ONLY ENABLED AT RELEASE TIME
16" x 24" on archival paper, printed in Taos
$90 (initial release, until sold out). USPS Priority Mail shipping included to US addresses. For outside the US, shipping will be charged per actual costs and will be arranged after the initial $90 payment.
One poster per customer, no multiples - any multiples ordered will be refunded immediately
Exclusively online here at couse-sharp.org/shop
Please note that posters are printed on demand and we expect to sell out, so allow a few weeks to receive your order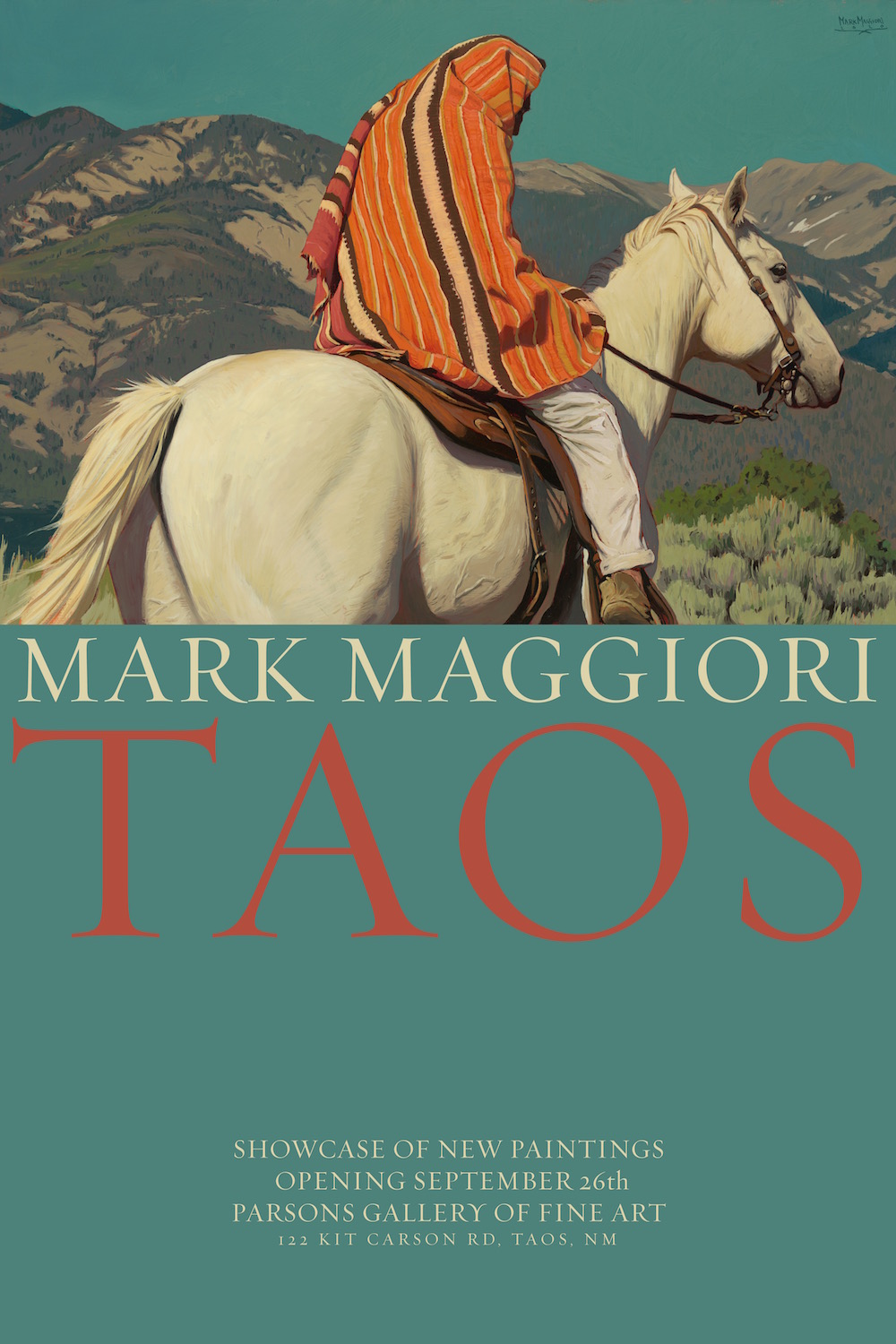 In cooperation with Parsons Fine Art, The Couse Foundation is pleased to announce an exclusive release of posters featuring one of the latest paintings by the award-winning Mark Maggiori. Proceeds will support Couse-Sharp Historic Site operations and a fund to support Taos Pueblo Day School, the CSHS Education Program, and TCF's Artist in Residence Program.
"I'm happy to present you the poster for my little show at Parsons Fine Art," Maggiori said. "We're going to release this poster at a limited edition of 200 copies, 5 pm on September 26th. All the proceed of the sale will go to the Couse-Sharp Historic Site and other related charitable purposes. I want to support them during this time and show my gratitude for welcoming me as the first artist in residence. It's been very inspiring. The Couse-Sharp Historic Site is dedicated to the Taos Society of Artists active in the early 1900s. The 2-plus acre campus contains the original home, studio and gardens of E.I. Couse, and the two studios of Sharp. The Site is normally open year-round and offers in-depth tours led by docents who customize your experience. You can see original objects and buildings that are a window into the past, modern museum exhibitions, and archives of the artists. The Site is a national treasure and it needs keep existing."

shipping:$0