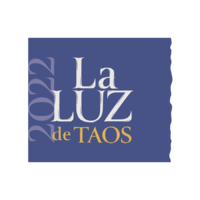 Ticket to La Luz de Taos Gala
$225
Our Seventh Biennial Gala and Art Sale, La Luz de Taos, takes place May 20-22, 2022. Your $225 purchases one ticket to all events and a set of ballots for the art sale. You can purchase multiple tickets by changing the quantity at checkout.
When you buy, please supply your preferred email address and mailing address so we can send you important information and get your RSVP for the various events to ensure we can seat the maximum number of guests.
The events:
Friday, May 20, 4:30–6:30 pm
VIP Grand Opening, The Lunder Research Center
Ribbon-cutting 5 pm
Exhibition closing celebration and final art preview
Wine and hors d'oeuvres reception
Unveiling of Plains war bonnet from the collection of Joseph Henry Sharp
Saturday, May 21, 10–11 am
Lecture by Michael Grauer at UNM-Taos Bataan Hall
McCasland Chair of Cowboy Culture/Curator of Cowboy Collections and Western Art at the National Cowboy & Western Heritage Museum, Oklahoma City
Admission included in weekend ticket, but space is limited; RSVP to reserve your seat(s)
Saturday, May 21, 4 pm
Gala & Art Sale, El Monte Sagrado Resort
Draw sale for La Luz de Taos exhibition art starts 6 pm
Curated Silent Art Auction
Virginia Couse Leavitt 90th birthday celebration with special surprise
Complimentary beer & wine, cash bar
Deluxe appetizers and small plate buffets available throughout
Music and dancing with surprise guest performer
Sunday, May 22, 11:30 am–1:30 pm
Couse-Sharp Historic Site open house
Artist demonstration by Sherrie McGraw
Exclusive open house-style tour of historic site and Sharp exhibition
IMPORTANT NOTES:
Entering an accurate email address and phone number is very important so we may contact you.
If you wish to buy multiple tickets, you can increase the quantity in the shopping cart during checkout.
No tickets or ballots will be mailed; you'll be on lists for each event and your sale ballots will be issued to you when you arrive at the Gala on Saturday, May 21.
You can preview the art at LaLuzdeTaos.org and in person at the May 20 event; ballot placement will take place at the Gala.
For more information, contact us at admin@couse-sharp.org or 575.751.0369

Thank you for supporting our programs into the future!

shipping:$0