Thursday, July 14, 2016
Couse-Sharp Historic Site Self-Guided Walking Tour July 14, 2016
10:00 a.m.
Couse-Sharp Historic Site 146 Kit Carson Rd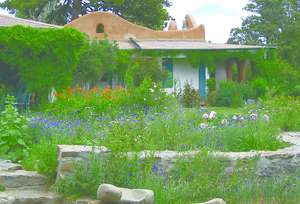 Join us on Wednesday, July 14, 2016, at 10:00 a.m. for a short tour of the Couse-Sharp Historic Site before beginning your self-guided walking tour of the homes and studios of members of the Taos Society of Artists. Maps and information will be provided.
Please keep in mind some TSA homes are now private residences and will not allow entry, please be respectful of their wishes.
The Couse-Sharp Historic Site is located at 146 Kit Carson Road, Taos, NM 87571. For additional information, call (575) 751-0369. This is a free event.